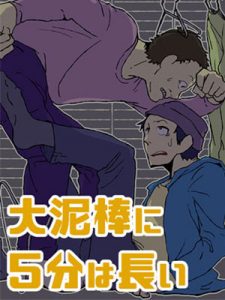 This is the third chapter of "Five Minutes Won't Cut It" (大泥棒に5分は長い), a short story by Kisaragi Shinichi 1(如月新一). I have permission from the author to translate this work, and I plan to release the complete story in six chapters.
Thanks to Locksleyu from Self Taught Japanese, both for inspiration to start this project and for help with verifying the translation and editing.
Chapter 3: Why a Book About Kyoto?
On the right was a Japanese style room with a tatami floor, and the room on the left was set up like a bedroom.
I went to the bedroom on the left, Abiko took the Japanese style room, and after ten minutes of rummaging we met up in the living room to compare our findings. Abiko was carrying a Kyoto travel guide, and I was holding a watch and a ring.
Continue reading "Japanese Short Story Translation: "Five Minutes Won't Cut It" by Kisaragi Shinichi [Chapter 3]"