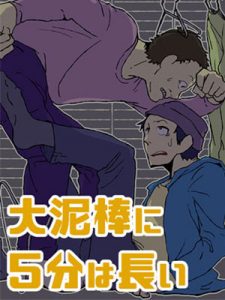 This is the sixth and final chapter of "Five Minutes Won't Cut It" (大泥棒に5分は長い), a short story by Kisaragi Shinichi 1(如月新一). I have permission from the author to translate this work.
Thanks to Locksleyu from Self Taught Japanese, both for inspiration to start this project and for help with verifying the translation and editing.
I'm Sorry, I Won't Do It Again
The Anekawa couple wasn't coming out of the bedroom, so we left their place behind, realizing this would be our only chance. It was a risky bet, but now the wind was drying our cold sweat—we made it.
Continue reading "Japanese Short Story Translation: "Five Minutes Won't Cut It" by Kisaragi Shinichi [Chapter 6]"