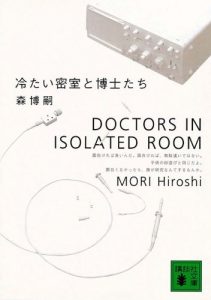 (tsumetai misshitsu to hakasetachi – Mori Hiroshi)
This is the second book in the Saikawa and Moe series, which starts with Subete ga F ni naru. 
According to an Amazon Review this was actually the first book that Mori wrote in the series, but they were released in a different order by the editors. I thought that the first one was very focused on the mechanics of the mystery, but this one was even more focused, and there wasn't a whole lot in the story to flesh out the characters. There is even an email that describes each suspect in bullet points. It hard to write any more directly than that. I think the style difference between the first and second books makes more sense when you realize this one was actually written first.