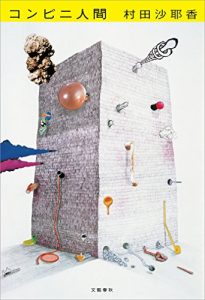 (konbini ningen – Murata Sayaka) 
It's been a long time since I've seen the inside of a Japanese convenience store, but according to this novel I could count on it being just the same if I ever visit one again. This book is about the unchanging convenience store and a person who is also happy staying the same.
Furukura is a 36 year old, single woman who has been working part-time in a convenience store since college. Her peers have all moved on with their lives, getting full-time jobs, getting married, and having kids, but Furukura doesn't understand the appeal in the normal progression of life.
Continue reading "Akutagawa Prize Winner Review: コンビニ人間 – 村田 沙耶香"